Industry Groups We Serve
Since 1972, BEACo has served as a pillar of the business valuation industry in Southern California, and our experts have qualified as expert witnesses in most counties' Superior Court, as well as the Federal District Court and the Federal Bankruptcy Court. We have also been appointed as the Court's own appraiser and Special Master on many contested matters, and our valuations have been affirmed on appeal by the California Appellate Court in two distinct matters.
Our firm has been stipulated to and appointed as the single appraisal expert by both sides in disputed matters. In this role, we are engaged to be the neutral and unbiased appraiser.
Unlike other appraisal and accounting firms, BEACo prepares only business valuations, not ongoing accounting services or tax return preparations. For over 40 years, our experts have determined the value of businesses and professional practices for such purposes as:
Calif. Corporations Codes Section 2000 Appraisals
Corporate Dissolutions
Estimating Damages & "But For" Analysis
Condemnation, Eminent Domain & Loss of Goodwill
Litigation & "In Lieu of" Litigation
S-Corp Elections
Appraisals for Form 706 Estate Tax Filings
Estate Planning, Gift & Income Tax
Family Limited Partnerships (FLPs), Discount Appraisals
Limited Liability Companies (LLCs), Discount Appraisals
Marital Dissolution
Corporate Planning
For Buyers and or Sellers
Buy-Sell Agreements
Employee Stock Ownership Plans (ESOPs)
Our Representative Appraisal Assignments By Specific Industry Groups:
Advertising Agencies
Aerospace, Fasteners, Computer Related & Hi-Tech Firms
Agricultural Industry
Apparel & Textile Manufacturers
Architecture Design & Engineering
Automotive, Truck & Motorcycle Dealerships; Used Vehicle Lots
Auto Service Operations & Parts Stores
Boating and Fishing Industry
Clothing Manufacturers, Designers, Importers
Communications Industry
Construction Related Businesses
Consulting Practices-Managerial, software-related, service personnel providers
Distributors, Wholesalers, Jobbers & Retailers
Entertainment Industry & Personal Goodwill
Food, Beverage & Agricultural Industry
Finance, Insurance Agencies & Real Estate Brokers
Furniture Manufacturers
Insurance Agencies & Brokers
Intellectual Assets, Patents, Copyrights, Royalties, Other Intangibles
Legal, Medical & Dental Practices
Manufacturing-Durable and Non-Durable Products
Medical Field & Health Care Businesses
Men's & Women's Apparel Shops, Chains, Boutiques
Mining & Production
Petroleum Industry
Plastics, Metal and Woodworking Industries
Printing, Graphics & Reproduction Industries
Professional Practices (Medical, Dental, Legal, Accounting, Psychological, Psychiatric)
Publishing Industry including Newspapers, Newsletters, Books
Restaurants, Cocktail Lounges & Night Clubs
Retail Stores
Salvage, Reclamation & Refuse Yards
Schools-Vocational & Private
Service & Repair
Service Stations
Service Related Businesses
Supermarkets, Convenience & Food Stores, Liquor Stores
Transportation & Trucking
Others
Meet Our Founder, Larry Grant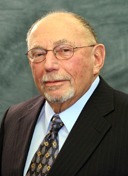 As founder and President of Business Enterprise Appraisal Company, Inc., Mr. Grant has provided valuation and related services to corporations, professionals, individuals, attorneys, and families in the Los Angeles community since 1959. A graduate of UCLA, Mr. Grant has appeared as an expert witness before various U.S. Federal Courts and the Superior Court of the State of California in Los Angeles, Orange, Ventura, San Diego, Santa Barbara, Kern and San Bernardino Counties and before the American Arbitration Association.
After years of association with international and regional appraisal firms, Mr. Grant founded BEACo in 1972 to serve the business needs of individuals, businesses and families. He continues to provide his expertise and appraisal services on a full-time basis.
Mr. Grant has addressed a number of local bar associations and a state bar convention on various valuation topics, as well as appearing as a lecturer at appraisal seminars, continuing education of the bar classes, accounting groups, and before other professional organizations. His article "The Business Appraiser" has been referenced by the legal community since 1988.
Larry is married and has two children and two grandchildren. He resides in Oxnard and Calabasas.